"As first-time home buyers, we needed a great deal of support from Brett. We needed an agent who understands the market in general, understands the neighborhoods in the South Bay, and most importantly knows the 'little things' to look for in a home. For us, the 'little things' proved to be the difference between buying a house and buying a home. Throughout the process Brett was patient and trustworthy and we always felt comfortable that he was helping us make the right decision for our future. Brett helped us through every stage of the process - from helping us secure a loan to conducting the inspections and final walk through - and explained everything in detail. Over seven months, he patiently showed us many great houses. We never felt rushed or pressured to buy a particular home. We feel fortunate to say that our first home seems ideally suited to our needs. We recommend Brett highly to anyone interested in buying a home or learning more about home ownership."
-- Dan Turner and Jennifer Justice, owners of a near-2000 square foot home in San Jose's historic Rosegarden neighborhood.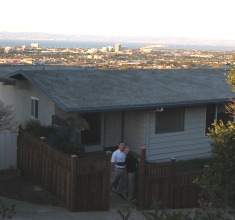 "We are delighted to say that Brett sold our condo in Santa Clara and helped us purchase our dream home in San Mateo. With 16 similar condos for sale in our complex at the time, Brett was able to sell our condo in only 26 days. It sold for a higher price than any other condo in our complex in the past year, even though the market has worsened. Brett also negotiated a 30-day rent back that gave us enough time to find the perfect home in San Mateo. Our neighbors have told us that we have the best view in all of San Mateo. We have to agree.
Brett consistently exceeded our expectations throughout the process. He achieved remarkable results and was simply a delight to work with."
-- Kyle Parrish and Brooke Sibley, former owners of 2250 Monroe # 269, Santa Clara, CA 95050. This condo closed on August 24, 2007 for $448,000. This sales price was the highest in the 12-months prior and the months since the sale.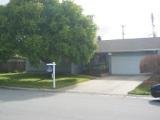 "When selling our family home of 49 years it was both an emotional and exciting experience. From the first meeting with Brett there was a sense of Knowledge, Integrity, and Trust.
I liked Brett's follow through approach and can-do attitude. Every phone call was returned immediately and every detail was taken care of without worry. Brett walked with me through every step of the way.
Our family home sold in only 8 days in a very tough market. It was unheard of in a market where home sales were taking months to sell. It was Brett's outstanding job that sold our home. Brett was a pleasure to work with. I have and will continue to recommend Brett to others interested in buying or selling their home."
Cheryl Cashman, former owner of 3438 Olsen Drive, San Jose CA 95117.
3438 Olsen Drive closed on February 7, 2008 for $670,000. It sold for the highest price per-square foot in 95117 between August 2007 credit crisis and sale date, and sold in only 8 days.
"I move quickly. That's why I enjoyed working with Brett so much - he can move as fast as I do. Brett provided great suggestions for improvements that made my duplex more marketable. When my duplex sold in 13 days, I was happy. When it sold for more than any other duplex in Willow Glen in the past year, I was thrilled.
Brett did a great job."
-- Julian Mollo, former owner of 2337/2339 New Jersey Avenue, San Jose, CA 95124. 2337/2339 New Jersey Ave. closed on September 20, 2007 for the equivalent of $940,000 in only 13 days.